ey is to work hard throughout the entire workout, minimizing rest and keeping your heart rate elevated.
3. I want you to fail. If you want your body to change, you have to push past your comfort zone. You can't expect results doing the same thing you've always done—that's called insanity, right? So when I say I want you to fail, I mean I want you to have to rest. I want you to not be able to finish that last rep or two, because you picked up the heavier weights. By pushing your body out of its comfort zone, you are forcing it to respond and to change. Your body has to use energy to repair and recover. Make your body work for you, and don't be afraid to fail.
4. Do supersets and hybrids. A superset involves doing two or more exercises that target the same muscle group, back to back with minimal rest in between. For example, doing a set of 12 heavy squats followed by a set of 12 heavy lunges is a superset. A hybrid involves combining two or more movements into one movement. Combining a squat with a shoulder press or a lunge with a squat followed by a lunge are examples of hybrid exercises. Incorporating these into your weight-training workouts can increase the intensity of your training, which is ideal for losing weight.
5. Circuit Training. Circuit training is a great way to get in multiple exercises. You can focus on your upper body, lower body, or total body, all while keeping the intensity up. Of course, you still want to focus on using heavy weights. Below is a sample total-body, circuit-training workout. Move quickly from exercise to exercise and rest for a minute at the end of each round. Don't be afraid to rest during a set, recover quickly, and then get back after it.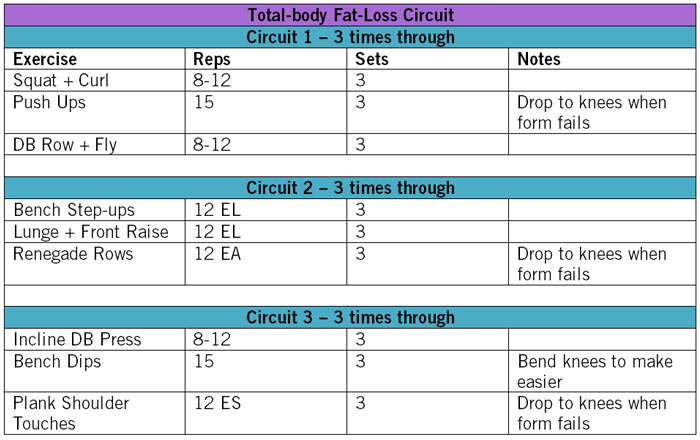 Exercises:
Squat + Curl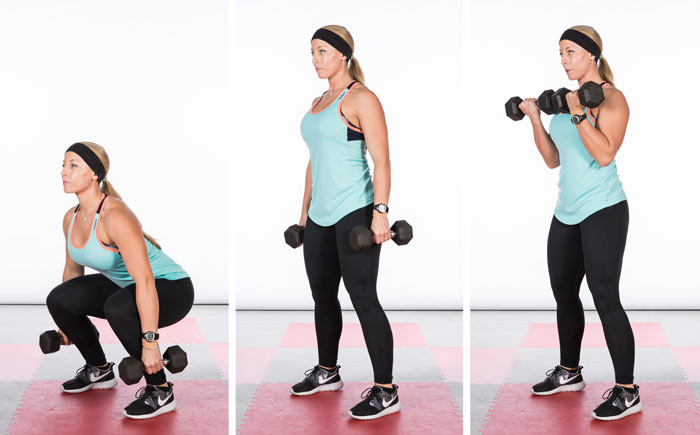 Push Ups

Dumbbell Row + Fly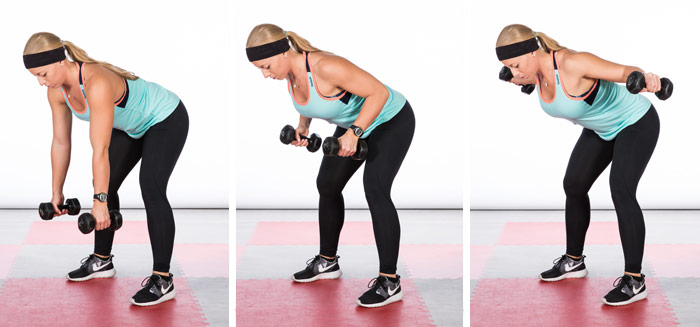 Bench Step Ups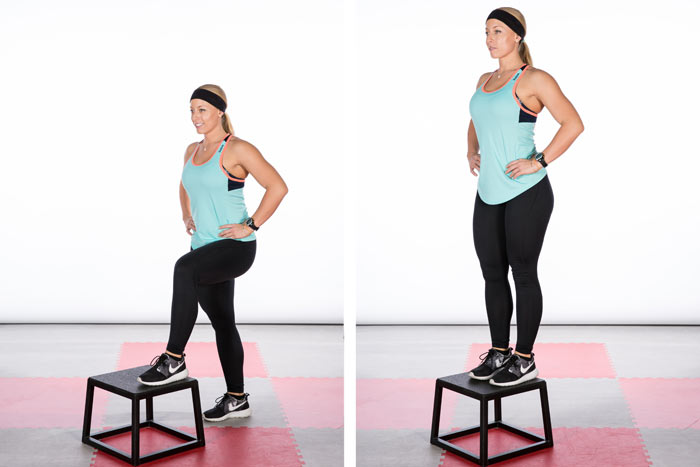 Lunge + Front Raise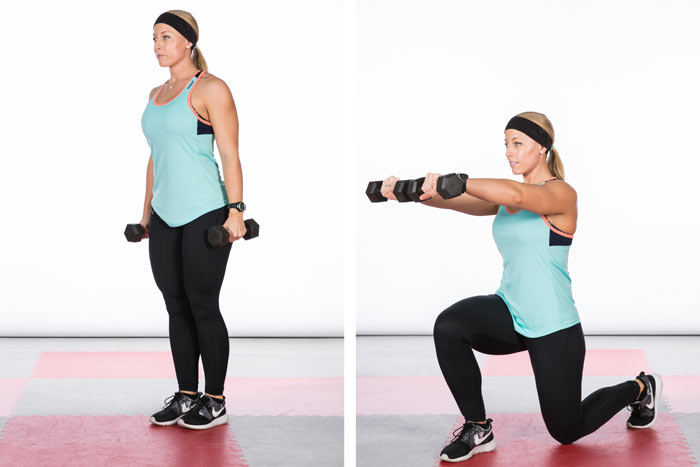 Renegade Rows

Incline Dumbbell Press

Bench Dips

Plank Shoulder Touches

Ultimately, weight-loss occurs due to a combination of factors—sleep, nutrition, mindset and physical activity all play key rolls in initiating and maintaining weight-loss. Be sure to check in with a physician before jumping into a weight-training regimen and don't be afraid of failure. Failure is the point at which growth and change occur. Aim for three total-body, circuit-training workouts a week. If you decide to split your workouts, try to do two workouts focusing on your upper body, two workouts focusing on your lower body, and one total-body workout per week. Remember, these workouts can be as little as 20 to 30 minutes—the key is keeping the intensity high.